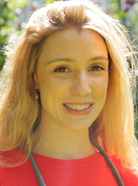 Dr Catherine Millington Sanders, GP, RCGP, a Marie Curie National Clinical End of Life Care Champion and co-developer of Difficult Conversations training programme, shares her experiences and top 10 tips on having difficult conversations.
"I have difficult conversations every day in my practice and this is never an easy thing to do.  No matter how long you've been in the profession, caring for terminally ill patients and their families is one of the most rewarding parts of our work". 
Dr Catherine Millington Sanders finds the following top 10 tips helpful…
Preparation
Check your internal barometer and know your limits
Be honest
What's the difficult part?
Consider a communication framework
Plan your conversation and ask the patient
Awareness
Partner
Timing
The compassionate organisation
To see the full article on the GMC website please go to:
Please contact Difficult Conversations if you would like to find out more or see how we can help.