Dr. Victoria Owen is a Private General Practitioner based in Chelsea, London.
Dr Owen is dedicated to providing the highest level of personalised care for patients. With more than 15 years of experience in the private medical sector in London, she has an excellent referral network offering fast access to top consultants and private hospitals.
What led you to become a GP?
I have always wanted to be a doctor. Becoming a GP allows me has allowed me to get to know patients and their families well helping me provide a high quality of care.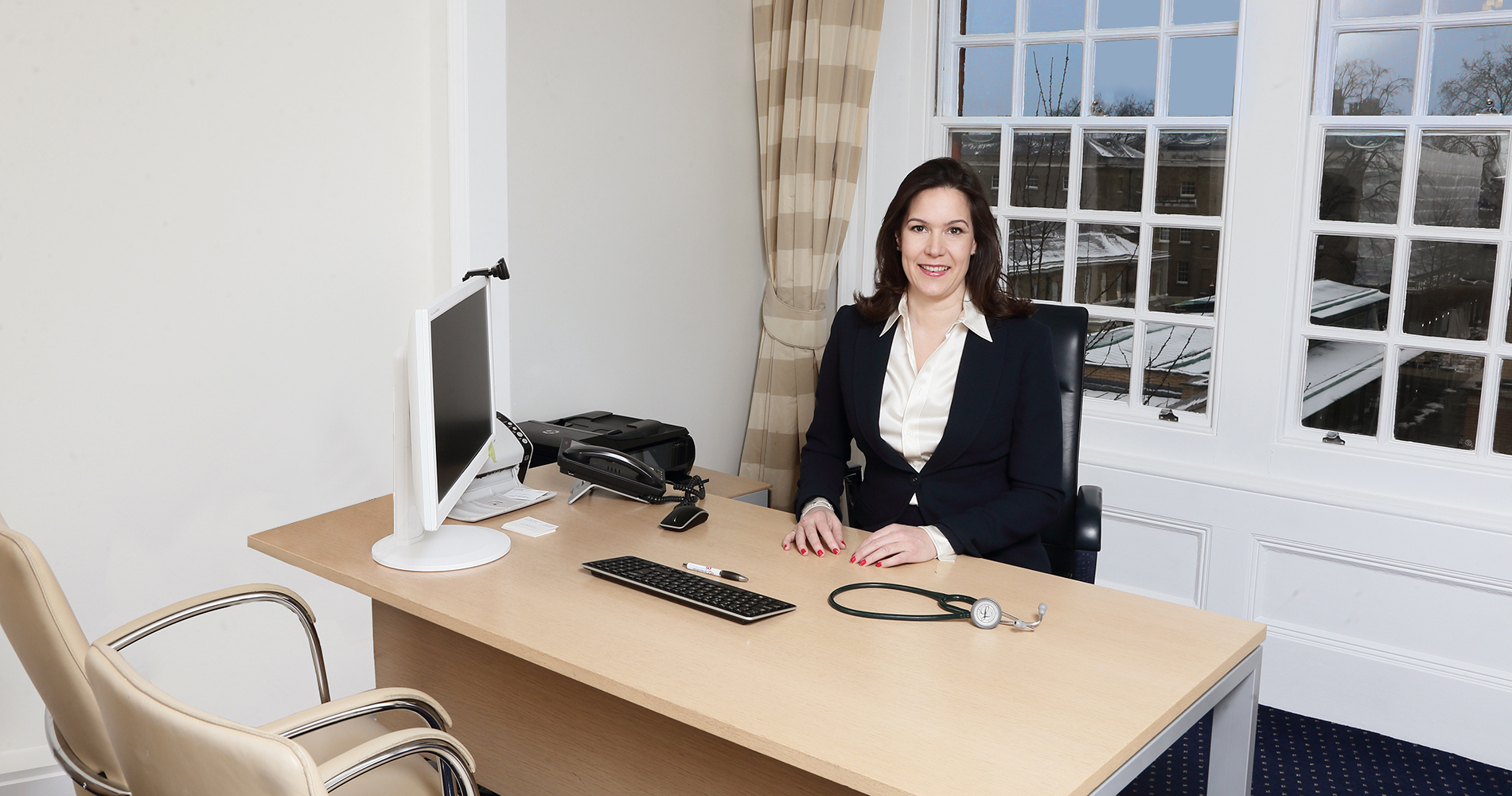 When did you become a GP and where did you train?
I graduated from Dundee University in 1994. I completed my GP training in Edinburgh in 1998.
Have you always been a GP, or did you have another job before?
I have worked in other areas of medicine including working as a Forensic Medical Examiner for the Metropolitan Police for over 10 years alongside working as a GP.
Do you specialise in any specific medical areas?
I consider all-round family medicine and practicing as a family physician my primary area of interest. This involves every day care from listening, examination and then treatment if required. I am also interested in health screening and provide full medical examinations.
I also have additional interests in female health around the time of the menopause and diabetes.
Why did you choose to specialise in these areas?
Disease prevention is very satisfying. We are now able to provide high level evidence based screening packages.
I was the diabetic lead for an NHS practice in London which stated my interest in diabetes.
I have become interested in women's health as I have realised the menopause can be a difficult time for women and often support through this time can make a big difference to women's lives.
What qualities make a good GP?
Patient focus should be at the core of any GP's practice. It is important to be approachable and listen well. Offering personalized care is essential in my work.
Each case is approached an individual basis.
What does a typical working day look like for you?
My office is open from 9am until 5pm and I see patients throughout the day with extended hours on Wednesdays. I offer telephone consultations and home visits as well.
What would you advise someone thinking of becoming a GP?
General practice is hugely rewarding and provides you with the opportunity to do something different every day. The initial work required to become a GP is more than worth it and anyone considering this career path should be ready to work hard, exercise the full strength of their compassion and be ready for anything.
What skills do you think they need?
Compassion and personal drive are key. Anyone looking to work in general practice must have a real and genuine interest in people and a desire to help improve their lives through the means available. All potential GPs must love a busy and active lifestyle, as the working hours are most definitely long but the rewards are plentiful too.
What do you do to relax?
I enjoy cycling to work through the park and I play the piano and violin. I also go back to Yorkshire where I am from in the holidays and enjoy life in the countryside.
Contact Details
Website: www.drvictoriaowen.com
Tel: 020 7730 8835
Address: Chelsea Consulting Rooms, 2 Lower Sloane Street, London SW1W 8BJ