Women In The Medical World is a student organization focused on empowering the young women attending medical and nursing school at Busitema University Faculty of Health Sciences in Mbale, Uganda.
The club was formed on February 1st, 2017 when the women female medical and nursing students met along with supporting faculty members to form their own organization to support and encourage the young women of the university and the community of Mbale, Uganda.
The club recognizes and seeks to unite women in the medical field through a variety of activities and objectives. The club also aims to support vulnerable women in the community and to empower them. The club members of plan to extend the Women In The Medical World organization to other medical institutions – incorporating clinical officer, medical, and nursing students in Uganda, East Africa, and beyond.
The club goals and objectives include:
Empowering Women
Career guidance through bi-monthly meetings with invited community mentors who lecture on career development through problem solving skills, effective communication, leadership, and assertiveness.
Create awareness and educate about healthy relationships, human rights, prevention of HIV/AIDS, domestic violence, teenage pregnancy, and living with purpose.
Provide mentorship by linking students with practicing physicians and nurses in the community.
Leadership opportunities within the club and the community.
Serving the community
Reach out to vulnerable women such as teen parents, widows, and single mothers in the community.
Organize medical camps to disadvantaged communities with poor access to healthcare
Create charity campaigns including blood donation drives
Physical fitness and socializing
Women's Sports Day
Aerobic classes
Organize social events – including Women's Day Celebration
Scholarships
Subscribe to scholarship web sites to obtain opportunities for members
Train members on writing scholarship applications
Student Exchange
Collaborate with other medical schools both locally and internationally to create opportunities for student exchange.
The founding student leaders are:
Claire Kamusime – President
Joyce Namwase – Mentorship Chair
Diana Among – General Secretary
Letitia Namakula – Publicity Secretary
Sharifa Nakandi – Community Outreach Chair
Rodham Akello – Student Exchange Programme Chair
Judith Asimwe – Scholarship Chair
Allen Akakwasa – Finance Chair
Harriet Damah – Fifth-year representative
Judith Ayikirize – Second-year Representative
Supporting faculty members include Dr. Rebecca Nekaka and Dr. Sarah Lovell. Dr. Rebecca is an Internal Medicine physician and lecturer at Busitema University. She is the founder and director of Women In The Medical World, working hand-in-hand with the committee to collaborate with and assist the students in meeting club goals and objectives. Dr. Rebecca is passionate about empowering the girl child and offering the ladies opportunity to succeed in life. Dr. Sarah Lovell is an Obstetrician/Gynecologist who was a volunteer lecturer at BUFHS through the United States Peace Corps and SEED Global Health during the 2016 – 2017 academic year. Through a grant obtained under former First Lady Michelle Obama's initiative "Let Girls Learn," the club was awarded funding to launch into the community. Dr. Sarah now lives in the USA and has continued to support the organization by linking the team to other student organizations and mentors.
Achievements:
Bi-weekly meetings focusing on leadership and career development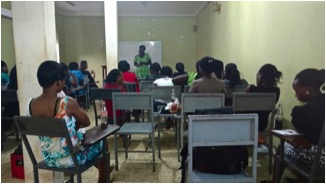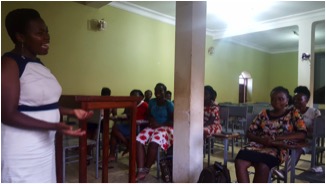 International Women's Day Celebration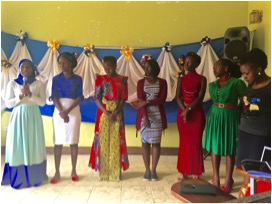 Launching the club to the community of Mbale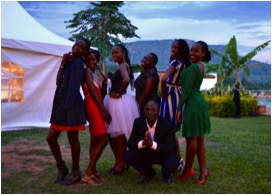 Next steps:
Collaboration with international women's organizations
Development of an international student exchange program
Education in scholarship applications and opportunities for students
Connect with us!
Facebook: www.facebook.com/groups/womeninthemedicalworld
Website: womeninthemedicalworld.wordpress.com