Taking the jump into the private sector as an independent clinician can be daunting.
In this blog I will discuss some of the issues I faced as a woman establishing a clinic in London.
Since 2014, I have been head of a successful physiotherapy company.  This has expanded into two permanent clinics as well as providing home visits to a variety of patients.
Setting up this company was a huge leap, as I was previously working in the comfort of the NHS and a private hospital, with senior staff above who would manage the responsibilities of the organisation. Now being my own boss has brought about its own pros and cons.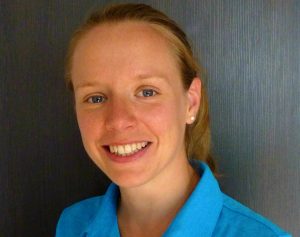 The initial challenge was getting my voice heard above the other physiotherapy practices already established in London.  Also as a woman I was entering a male-dominated sports and medicine industry, whereas the NHS is predominantly female.  Therefore I had to be proactive in establishing relationships with the consultants and GPs in this field.  This involved investing time in networking with them to find likeminded people to collaborate with, which included attending clinics and ensuring I had discussions with them at these events.  The networking allowed me to display my knowledge to reassure them that their patients would be getting high quality care.
Within a year my business and caseload had grown, which meant that I was spending a large amount of time working to meet the requirements of my patients and manage my administration.  This resulted in long 7 day working weeks, which had a major impact on my own health and also opinions of others about me.  I felt that the service I wanted to provide I could no longer meet, as 2am finishes and 6am starts are not sustainable when cycling around London to your patients.  To regain a personal life and re-establish a service I was proud of, I quickly realised that I needed a personal assistant that would be responsible for front of house and administrational duties.  I found Claire who is like gold dust, and with this increased assistance I was able to continue to shape the business and ensure we were able to keep the friendly and personal service I strive to provide.  I was also able to spend more meaningful time with my patients without being distracted.
I have since employed a second physiotherapist that is likeminded to ensure that the company maintains its principles regardless of what therapist is treating the patient. I decided that my therapist should keep the majority of their fees (compared with other clinics who employ their staff on a salary basis), as I wanted people that joined to feel like they were part of the team and to work in collaboration to grow the business.  This came from my previous working experiences where I felt undervalued and at times unmotivated to give my full potential. I have also not grown the company too quickly, as I wanted to maintain the friendliness and personal touches, which can often be lost in larger companies which people value highly.
After all the challenges I have overcome, I would still consider opening my own private practice.  Although I would advise that it is very important that you consider all the barriers to you succeeding and ensure you have the time to commit to the hard work and initial long hours.  But it is incredibly satisfying when you achieve your outcome and provide a service you can be proud of.
To find out more please contact Zoe Birch
at
PhysioMotion Ltd.
Tel: 07525 027 129