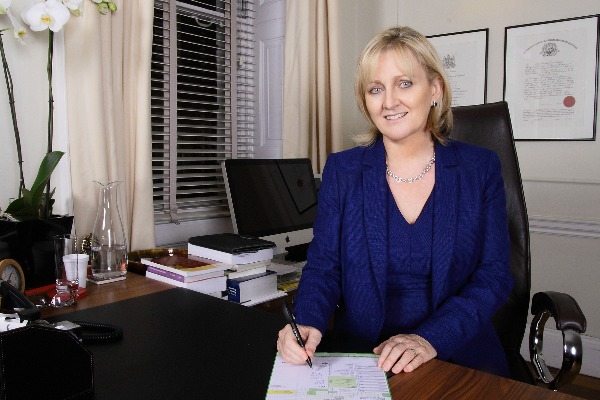 Dr Stephanie Barrett
Consultant physician and rheumatologist
Main speciality: Rheumatology
Sub Specialities: Inflammatory arthritis, Osteoporosis, Vitamin D deficiency Gout, Womens' Health, Workplace related limb pain, Widespread pain and fibromyalgia
View Website
Contact
About
Dr Stephanie Barrett has over 17 years consultant grade experience, as a consultant rheumatologist. Her background was as the clinical lead rheumatologist at the Chelsea and Westminster Hospital for 8 years. She led a large team of doctors, 4 nurse specialists, physiotherapists and podiatrists, where she set up an early inflammatory arthritis clinic, osteoporosis clinic, joint paediatric clinic and joint injection clinic.
Making an appointment
Please contact Dr Stephanie Barrett's secretary Emma Julian on:
Tel: 020 7730 8508
Email: enquiries@drstephaniebarrett.com
Address: 2 Lower Sloane Street, London SW1W 8BJ
Extra information
Location
Chelsea Consulting Rooms, 2 Lower Sloane Street, London SW1W 8BJ
Working hours
Monday to Friday 9am to 6pm
Appointments
Prior to your initial appointment with Dr Stephanie Barrett, it is recommended that you organise a referral letter from your doctor or specialist (NHS or private).